Class Announcements
Subscribe to posts
Have a question about your grades, homework, or test scores? Have a favorite teacher that you want to say "thank you" to? Maybe you just want to say hi to your principal, Mr. McCabe?
Here's a list of your teachers' email addresses. Feel free to send any of them an email! 
September 11th is an important day for Americans, New York City residents, social studies students, and for people all over the world. Mr. Maxim and his students remembered September 11th today in a few ways. We watched a couple videos, such as
this one from BrainPop
, and
this one from Nick News
. Students were interested in learning more about September 11th, had a lot of questions, and cleared up many misconceptions.
Stargirl
, by Jerry Spinelli. In Stargirl, the two main characters, Leo and Stargirl, meditate. To help students understand what meditation is, Mr. Maxim
did this lesson on meditation
(which the kids loved!) Here's a picture of the little yogi's really meditating!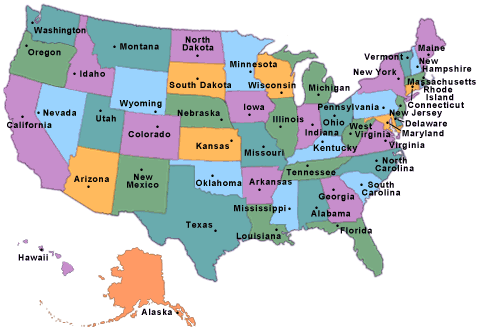 In Social Studies, students are memorizing The United States. That means, Mr. Maxim wants each student to be able to label a blank map of The United States with the name of each state. We've been practicing this in class, but there's also ways you can practice it at home. Here's a cool website to practice labeling The United States: 
http://www.jetpunk.com/quizzes/map-quiz-us-states.php
Congratulations to Isaac! You're the winner of the Friday raffle! You just won $500 LiveSchool!
Remember, the Friday raffle is a reward on
scootpad.com
. You can buy a ticket into the Friday raffle by spending 70 scootpad coins. Mr. Maxim draws a raffle winner every Friday, and that person gets $500 LiveSchool. 
Mr. Maxim has a fun and educational new resource that all students can use. It's the
scootpad.com
website. Students can use this website to practice reading, math, and spelling. They can connect with friends, earn coins and rewards, and play fun games, too! There's even a leaderboard where students can see who's been doing the best with the ScootPad website. Students have been really excited about using the website in class, because it gives them a way to earn LiveSchool money and other class rewards. Follow the link above, sign into ScootPad, and check it out for yourself!
If you need your username,
click here
. Everyone's password in
inwood
.
5th graders have been learning and having fun in Mr. Maxim's class by creating comics on the computer. They've learned about
theme
(the lesson or moral of a story). Students then created a comic which told a story and had a theme. Take a look at some of those comics. You can click on the images to see a bigger version of the comic.
Click through the links along the left of my webpage to discover more about life in Mr. Maxim's fifth grade classroom at Inwood Academy for Leadership Charter School. 
Useful Links
 is a good place to checkout fun webpages to explore at home or during free time at school. 
Class Photos
 is where you can see some cool pictures taken during the school day. Finally, look at 
Contact Me
 if you want to send Mr. Maxim a quick message.